VALUABLE DATA SECURELY STORED
In our daily lives, increasing digitalization plays an increasingly important role in how we interact and communicate with each other. This has greatly increased the value of your digital data.
Unfortunately, your digital data has also become an important target of cybercriminals. It is therefore very important that we can securely store and share our personal data with organizations and acquaintances without worrying.
The "My Online Vault" environments are hosted in highly secure data centers on Dutch territory. This in combination with Unisys Stealth (Core) tm micro segmentation and the file-level encryption solution (encrypted blob) of SecureDD.
The "My Online Vault" solution supports a wide range of technologies for secure access such as Single Sign-On (SSO) and Two-Factor Authentication (2FA). In addition, it is possible to activate file exchange via APIs with trusted domains such as banks, insurers, notaries and government institutions.
Some applications explained in more detail

SAFE Your own online vault will be secured using common techniques like username, e-mail and password. That will be augmented with advanced techniques like, fingerprint and face recognition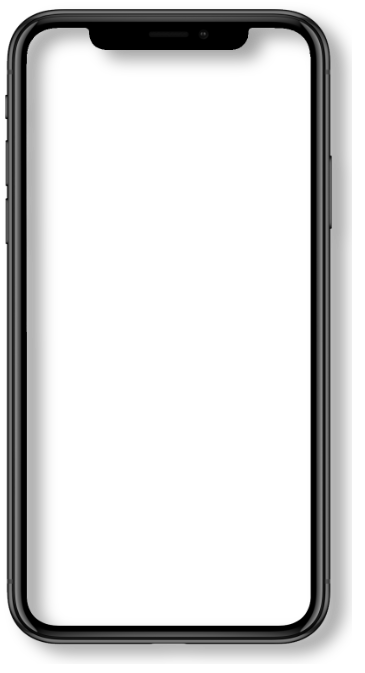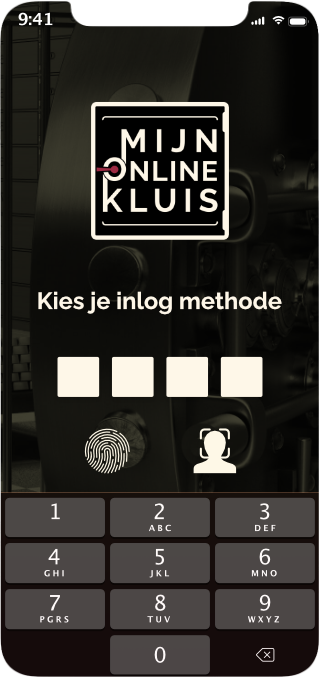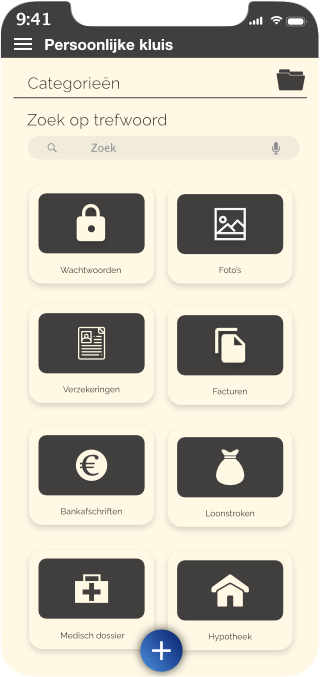 MY DOCUMENTS
No more endless searches for:

● receipts
● warranty cards
● insurance policy
● your pictures

in short you never have to dig deep to find your digital information because it is stored in your digital vault.
If you need to increase storage space? No problem!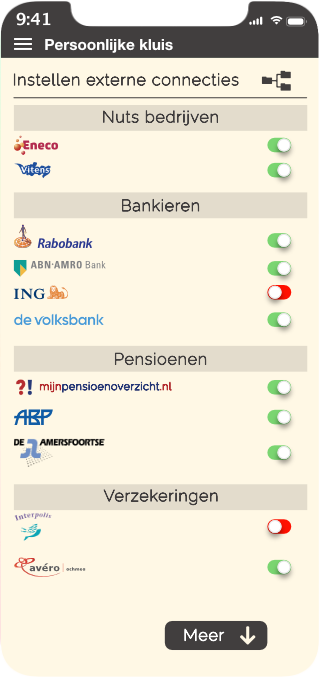 EXTERNAL CONNECTIONS
Activate or deactivate links to external data sources like:

● Utilities
● Banks
● Pensions
● Insurance company
● and so on.

You are always in control over whom can supply data to your online vault.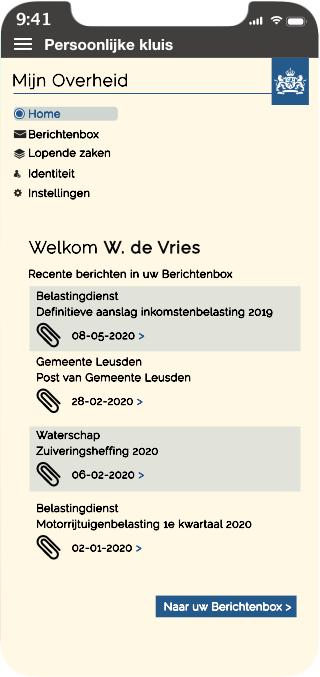 MY GOVERNANCE
If there is a connection with my government, then you will be automatically redirected from your online vault to your personal government message inbox.

Just by using the single sign on principle.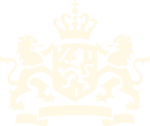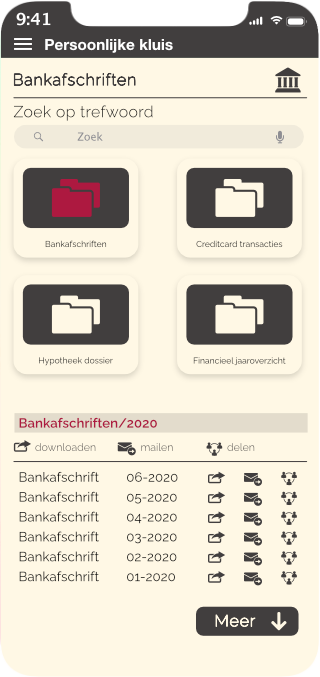 MY BANKING ACCOUNT
If there is a connection established with your Bank then you can authorize your bank to upload your account data to your online vault. Examples of bank data are:

Consider, for example:
● Bank statements
● Credit card transactions
● Mortgage data
● Annual financial overview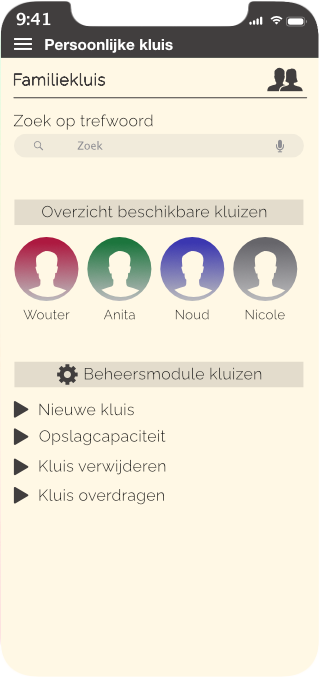 FAMILY VAULT
Shared memories can be stored in your own family vault. You can even add a vault for a child that has not been born yet. On the eighteenth birthday of a family member you can hand over that family vault while still keeping the memories for yourself.
some important functionalities of "My Online Vault"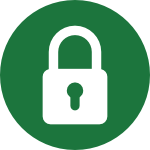 Central in the Netherlands, we have our own data center at our disposal that complies with highest security requirements. 
Additionally we have a back-up data center at another high secure location.
This enables us to guarantee a high availability of the online vault.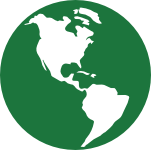 Your data accessible everywhere
Wherever in the world you are, you can always access your valuable data.
Without having the need for a different application each time.
The my online vault environment can be either accessed via a browser on a desktop or laptop or via an app on your mobile or tablet.
All your important data in one place and accessible from one program.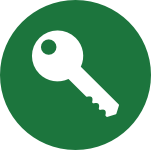 Once you are logged in on your "My Online Vault" environment, you can access your data directly at instances with which the online vault has an API connection, without the need for new login details.
Of course, the vault is also a great place to store your passwords securely.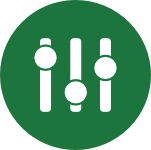 Control over your own data
All data that you have stored in "My Online vault" is only visible to you as the owner.
You are in charge of who can view or download certain data from your online safe.
For example, your mortgage provider for applying for your mortgage.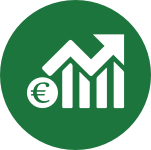 YOUR FINANCES IN ONE PLACE
By controlling your data, we also mean that you can give external authorities with which "My Online Safe" an API link permission to put data in your safe.
Think, for example, of your bank that automatically places the statements from your bank account in your safe.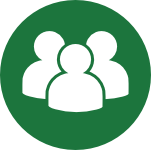 How efficient would it be if you could store the valuable documents of your family members in "My Online vault".
As soon as your child leaves the parental home, you provide their personal valuable data in a new, own online safe.
Why one place for all your
important data
In addition, you can watch a video of Wouter telling you about his experiences with collecting data that he needed when he went to buy a house. He did not realize that this required so much information.
He knew roughly where he could get and / or find that information, but what a search that has been.
Wouldn't it be useful if your important data is available in one place and you can give the authorities that need information (temporary) access to it!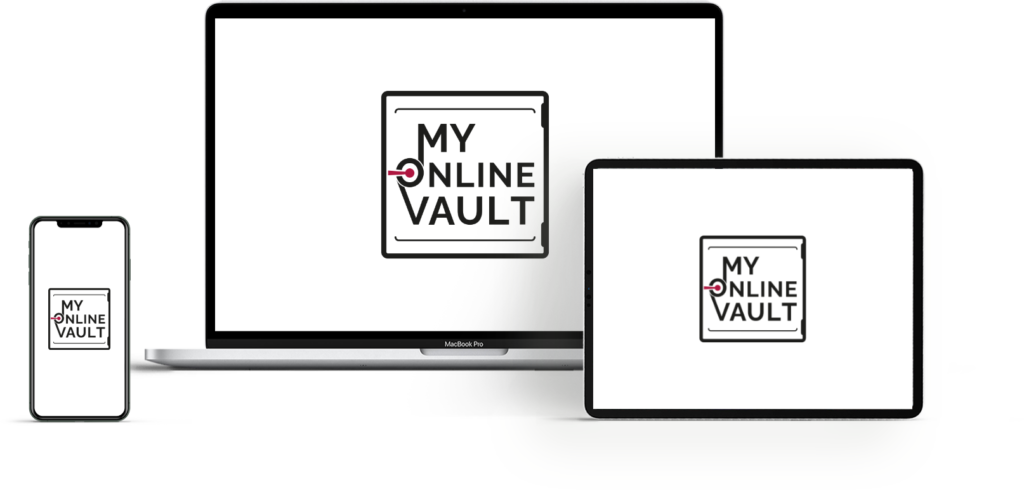 In my online vault my valuable data is stored in a
secure and trusted manner
Our mission is to further develop the "My Online Vault" into an environment from which you can arrange as much as possible.
If you are interested and would like to know more about your own "My Online Vault", please contact us using the form below.